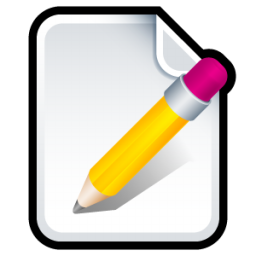 I have long felt a growing urge to write more about video games.
"But you already do", even the most occasional reader of this blog would probably argue.
They would be right.
I do write about games, and as often as possible.
What I have come to think about, however, is, that most of my writing about games is carried out in a somewhat detached manner. I am not so much writing about the specifics of games as I'm writing about games in broader contexts, their potentials for learning, their cultural values and so on.
This is all important stuff, and I am very much a contextually minded person.
Even so, I would never neglect or downplay the importance of identifying, analyzing and understanding the specific parts and characteristics of games.
On the contrary, I relentlessly maintain that understanding games is pivotal regardless of our motivation to approach games in the first place, and that we must thus bridge the gap between the learning-centered "game based learning" and the game-centered "game studies". It is, after all, the affordances of games that make them games and thereby sets them apart from all other media. My preoccupation with larger contexts has always existed in a dialectic interplay with more specific investigations, yet I haven't been sufficiently explicit about this.
As an immediate consequence of these deliberations, I'll start writing more about specific games and/or selected components of games. I guess that what I'm aiming for is some sort of video game criticism. You won't see me reviewing games, though I may share my feelings about a game. You will, on the other hand, see me writing about anything from narrative, characters and dialogue to game mechanics, interfaces and social dimensions.
There's a noob in the room
I have written quite a lot by now, yet as a video game critic I am but a novice, an untrained rookie. I will take the plunge, risk complete failure, and hopefully my inexperience will gradually change in the days, weeks, months and years to come. As with anything I do, I consider the process just as important as the end state, and I think of this as yet another learning process closely intertwined with my other activities.
This overlap is important, and I clearly don't see this as going in an entirely new direction. If you are particularly interested in "games in education", please don't see my new efforts as being irrelevant to you. As already stated above, understanding games is central to implementing games in education. This is true no matter how we go about doing that, yet completely inevitable when we intend to strengthen students' video game literacy. If this connection is not entirely clear, I recommend reading a recent post by the ever-thoughtful "Brainy Gamer", Michael Abbot. I'll make no attempt at hiding, that guys like Abbot are outstanding sources of inspiration, always reminding me that the best game critics are already making invaluable contributions to the general understanding of games, and this should not be forgotten in educational perspectives.
As a teaser, here's the game I'll write my first post about:
Easter is coming up, and I feel like shutting down the thinking. At the same time, though, I feel like defining stuff (two contradictory feelings, it would seem).
I am always considering and exploring game based learning, and an inherent part of this process is wrestling with a feasible definition. It is very difficult to study and/or practice any given subject, if is not possible to define and demarcate the subject concerned. Therefore, we must seek an answer to the question:
What is game based learning?
This is not a question easily answered, and proposing a definition is certainly a daunting and difficult task.
At the moment, talking about game based learning might prove hard, as no common frame of reference exists. Many people look to Wikipedia for answers, and so do I. Here game based learning is defined as:
Game based learning (GBL) is a branch of serious games that deals with applications that have defined learning outcomes. Generally they are designed in order to balance the subject matter with the gameplay and the ability of the player to retain and apply said subject matter to the real world.
If we accept the above, game based learning is nothing more than a genre of serious games, i.e. games developed specifically for learning purposes.
This does not describe my perception of game based learning at all.
To me, game based learning is about much more than the game, which is "just" a tool to support learning.
This is not to say that games easily could be swapped with any other available tool. Games do definitely have special affordances, which make them particularly well suited for facilitating learning. In its essence, playing is learning, which Jesper Juul also states in Half-Real:
Playing a game is an activity of improving skills in order to overcome these challenges, and playing a game is therefore fundamentally a learning experience.
To me, this is the basic premise of game based learning. Games offer a situated practice, where we as players must acquire the skills, knowledge and competencies needed to beat the game, thus echoing John Dewey's mantra, learning by doing. Such mechanics promote a feeling of experienced relevance, where we learn what is necessary when it is necessary. This is often contrasted by the formal learning in school, where the curriculum content is considered irrelevant by many students, because the purpose is not necessarily clear, and because it is not used in a situated practice.
When playing World of Warcraft, it is often considered important to be able to speak English – if you don't, you learn it to play the game. When playing Civilization, it is important to understand the logic of history, the history of technologies etc. In Sim City, you must learn some of the inner workings of a town, and in Global Conflicts: Palestine, you must think like a journalist and acquire seemingly contradictory perspetives on the Israeli-Palestinian conflict.
In addition, I do not consider game based learning to be restricted to the use of serious games or other games developed specifically with learning in mind. Any game or genre could be used, it is only a matter of the didactical goals.
Games provide contexts for learning; so far, so good.
Next, it is absolutely imperative that we always remember, that games cannot provide us with a miracle; they are no "silver bullet", as researcher Kurt Squire stated in "Changing the Game: What Happens When Video Games Enter the Classroom?" several years ago.
By themselves they are of no or very little value in any educational situation; it is only by designing the learning context around the games, that we can hope to harness the potentials of games.
This point has been advanced with growing impact recently, and any overly optimistic hopes have probably been curbed by now. Futurelab is doing interesting work, and has contributed to game based learning with several publications. In "Computer games, schools, and young people", Ben Williamson suggests, that games should be perceived as teaching tools:
Viewing games as 'teaching tools' is a useful distinction because it highlights the key role that teachers play in defining the purposes for their classroom use, in planning activities, and in providing curricular context.
I agree with Williamson, as "defining the purpose", "planning activities" and not least "providing curricular context" are enormously important components in order to successfully practice game based learning. It cannot be overestimated!
In the light of these deliberations, I arrive at a dynamic working definition (which is very much subject to change, and please do comment or criticize):
Game based learning describes an approach to teaching, where students explore relevant aspect of games in a learning context designed by teachers. Teachers and students collaborate in order to add depth and perspective to the experience of playing the game.
"We aim to identify, collect, test and distribute good practice in game based learning.
Our project will result in a framework of game based learning pedagogy."
The above is the proclaimed mission statement of the currently ongoing Project GAMEiT, in which I am lucky enough to actively take part.
In many ways, this project is right up my alley.
The obvious one: it is all about games, and further exploring how they can be creatively applied to support learning. I often argue that we know enough to start using games in education, yet we always need more knowledge. I hope and believe that our project will mark another step forward in this direction.
Even more important is the central focus on distributing this knowledge, making it easily available to teachers wanting to begin using game based learning. We are developing courses to teachers, which we supplement with a comprehensive handbook describing the most important aspects of GBL, case studies, inspiration to new approaches etc.
Both the harvesting and distribution of knowledge were among my primary focal points, when I begun this quite adventurous and eventful journey of mine. With this in mind, GAMEiT brilliantly encapsulates my initial intentions, and the ground I have covered this far. (If only the time to come is going to be half as exciting, I would be perfectly happy!).
I am particularly fond of this project due to the fact, that it is a project supported by the European Commision and their "Leonardo da Vinc" programme". The technicalities of this are certainly less interesting than the fact, that I get to work together with very skilled and passionate people from different European countries.
Being the curious kid on the block, I really appreciate every opportunity I get to meet new people, exchange thoughts and ideas, and contribute to the progression of a common project.
It is always a great pleasure and source of inspiration to participate in a project like this, acquiring fresh perspectives, learning about practice outside  DK, and being confirmed in the value of my priorities until now.
At the moment, we are carrying out fieldstudies, describing chapters for the handbook and meeting online every month. Great things are in the making, and updates will be posted here and over at the official site.
Below is the text "GAMEiT in a nutshell", in which we aim to introduce the project to anyone interested. Please, read it if you like, and feel (very) free to comment below, or contact me for further information.
Click to show the text in fullscreen.