Attending conferences aimed at the game industry is always fun, but also usually reminds me, that I probably need to clarify my relation to games.
It's not that I personally mind my eclectic approach, working in several directions at once, it's just that I rarely know how to convey a clear image of this in the short amount of time conference networking leaves you with (a phenomenon I was never too happy about in the first place).
"Are you a developer?" "No, I'm.."
…and then people are already gone, moving on to someone less confusing (and confused).
So here's a humble attempt at describing my dreams with games – in a (relatively (who am I kidding?)) brief post (If nothing else, laying out my position is probably a good exercise for me) (and I will try to use less parentheses)..
Games in education
When I was preparing my Master's Thesis back at Media Studies, around 2007, I was conflicted. Initially, I was kinda opposed to the idea of games having anything to prove. They are legitimate in and of themselves, damn it! I was and is vehemently opposed to any perception that sees games as nothing but trivial tools to reach goals outside the game, e.g. learning.
I've said this multiple times. I'll say it again (& again). Games don't need to support any 'worthy cause'. They ARE a worthy cause.

— Mathias Poulsen (@mathiaspoulsen) October 4, 2013
Even so, I moved into the field of games & learning. I started exploring how specific games (in the case of my thesis, "Global Conflicts: Palestine") could be used in education, and what it means, how it challenges teacher/student relations etc. I didn't have a clue what to expect, but was quite fascinated with what I found. Students considered "weak" in school participated heavily, and talked eloquently about the complex conflict. I mean…some students (almost) understood suicide bombers, because they talked to the mother of one such.
It was a both touching and eyeopening experience, and I knew I wanted to go further down this path. I also believed, that people knew most of this already. As it turned out, most people didn't, and I figured I had no other option than being self-employed, trying to navigate and mediate between game developers, researchers, educators etc. I thought of "bridging gaps" as one of my primary goals – and I still do.
I quickly realized the need to broaden my scope, and early on, I started working with all kinds of "games in education"; learning games, "entertainment" games, games as "learning tools", analysing games, making games etc.
By now, five years in, I remain heavily interested in all aspects of games in education. I am involved in several exciting projects, and I might start spending more time on creating better conditions for developers of "learning games" (or whatever you fancy calling them). I have also encountered and worked with more general challenges facing the use of digital media in education, and I spend much time encouraging conversations across domains & an increased focus on sharing knowledge.
More than anything, though, I'm interested in working towards changing the way we think about and practice education. How do we make it much more meaningful for anybody involved? How do we create better opportunities for more people to live rich lives, including being an active part of society? In this regard, games serve as a source of inspiration more than an actual tool. It's not about the games themselves, it's about how they can inspire us to think differently about education and learning.
If you want to dive deeper into this, James Paul Gee is probably one of themost vocal & prominent proponents of understanding games as an ideal framework for learning and problem solving:
Summing up, you probably couldn't point to an area of "games & learning" that doesn't interest me (that's not entirely true, because edutainment-style drill & practice rarely gets me fired up. That's an exception from the rule).
Games in society
Spending a lot of time and energy on arguing for the inclusion of games in education, I am frequently engaged in broader discussions on the role and perception of games in society.
If I have to say it again, I'll do that. Just for the sake of extreme clarity. I bloody love games. Not because they can help us achieve stuff, that can be tested. First and foremost because games allow us to do interesting things, go interesting places, and in some (albeit rare) cases, allow us to explore what it means to be human. Or sometimes, it's just about being as stupid and silly as possible (looking at you, Saints Row).
That's all fine.
So many people still don't really understand or care about games, and a (surprisingly) large portion of society are still attracted to the sensationalist headlines of games causing all kinds of harm, and then this happens (again and again):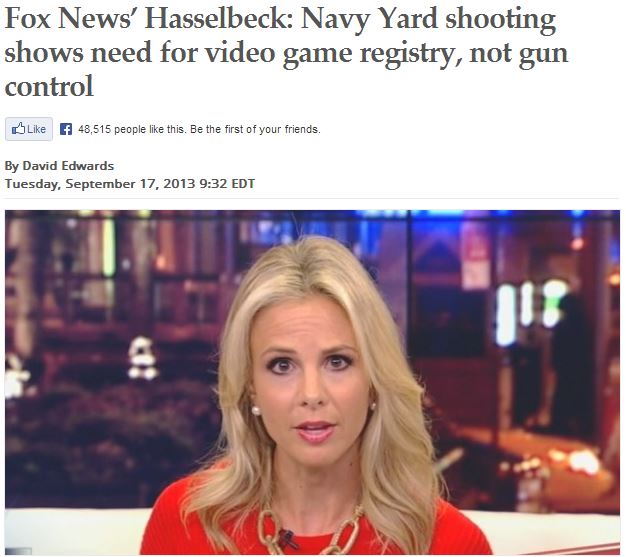 On a less dramatic scale, many are simply happy to maintain the most stereotypical perception of games and gamers, even though the demography of people playing games is shifting. Ian Bogost has a nice take on this:
"Soon gamers will be the anomaly. If we're very fortunate, they'll disappear altogether. Instead we'll just find people, ordinary people of all sorts. And sometimes those people will play videogames. And it won't be a big deal, at all."
At the same time, we need to stop defending games at all costs. We need to stop pretending there's no possible consequences of playing games. We need to abandon the notion that "it's just a game" as the only answer to any kind of criticism. Hey, if games have no impact whatsoever, how could they be so fascinating? Let's talk more about why we love games, how they challenge us intellectually, connect with us on an emotional level, and what it means that games are such a huge part of culture and our lives.
I would love to do more to work challenging assumptions and exploring the concept of "meaningful conversations" about games. Most people simply don't know how to talk about games, or at least they tend not to do so. I have been contemplating events, that bring together a much broader audience than, say, game developers or educators. I've also had the pleasure of discussing this with the most brilliant people:
@mathiaspoulsen @Navface Need a constructive coalition of devs, critics, academics, and others from wider community to help us think.

— Michael Abbott (@brainygamer) April 11, 2013
A playful life
What I would like more than anything, though, is to contribute to a movement towards a society, where playfulness is an ideal (one ideal, not the ideal. I don't care much for dichotomies between games/play and other media/activites).
A society where something like this happens more often:
Or this:
Or…oh, you get the picture.
A society where "play" is not relegated to the realm of children, and where playing is something we all do – in a multitude of ways, in all kinds of situations. This is not about games per se, but about fostering a culture, where play is not merely tolerated, but embraced and appreciated.
Among many other domains, education would benefit SO much from allowing play to unfold. Just think about the relationship between play and creativity, curiosity, exploration and experimentation.
…but it's really not, first and foremost, about using play as an instrument. It's about acknowledging the inherent value of a "playful state of mind".
This line of thinking is not new, and many brilliant people are already fighting this important fight (in different, but playful ways). Look towards people like Thomas Vigild, Stine Liv Johansen, Carsten Jessen, Bernard De Koven, Zuraida Buter (whom I recently dubbed "play evangelist". Actually, all these people qualify for that label).
@zoewi @BernieDeKoven Hehe, yeah, just read that. I would like to add "play evangelist"; Is that – evangelist – a bad word now?

— Mathias Poulsen (@mathiaspoulsen) October 2, 2013
Those are just some of the people, that inspire me on (more or less) a daily basis. Then there's all the wonderful game companies, organizations & collectives like the lovely Copenhagen Game Collective.
How do we encourage a more playful approach to life?
So this is all very broad, you say? Yeah. Well, it's an adventure, and I keep seeing interesting patterns, overlaps and new connections. It all makes sense to me (from time to time).
Any hooks in some of this long tale, that made you want to talk? Get in touch (protip – Twitter works better than anything).