Most of us know the common stereotype depicting a gamer as a somewhat obese teenage boy never leaving his room due to a fundamental lack of social skills.
Well, gamers are not what they used to be (whether they actually used to be as described above is uncertain).
During recent years, several quite interesting developments have thoroughly shattered any traditional knowledge of the demography of gamers. Today, many people are playing games, even though those same people just a few years back would probably have dismissed the activity of playing all together.
Let's have a quick look at who is actually playing today.
One often cited source of knowledge about the composition of the gaming audience is presented by the Entertainment Software Association. The data can be found in the annually published reports "ESSENTIAL FACTS ABOUT THE COMPUTER AND VIDEO GAME INDUSTRY" or in the video below:
Even though this might be surprising to some bystanders, another survey recently showed even more radical challenges to the good old stereotype. Initiated by PopCap Games (developer of the magnificent Plants vs. Zombies), the survey focused on the rather young, yet explosively growing genre of so-called "social games".
If you  haven't seen much of neither games nor Facebook lately, you might wonder what defines a social game? (you might also wonder how you managed to avoid all the fuzz, but that's another matter). I'm fond of stealing, so why not borrow a definition from Gamasutra, where social games are described as "essentially games created to be playable within existing major social networking websites". In most cases, this means games playable on Facebook (at the moment, that is). Right now, Farmville is by far the most played game with more than 80 million monthly active users (see Appdata). Who would have thought, that growing crops and buying red tractors could become that popular?
Back to the survey, which shows, that the average player of social games is a 43-year old woman.
A 43-year old woman.
Sorry for the repetition, but I was puzzled when reading this for the first time. Below you find a couple of illustrations from the report: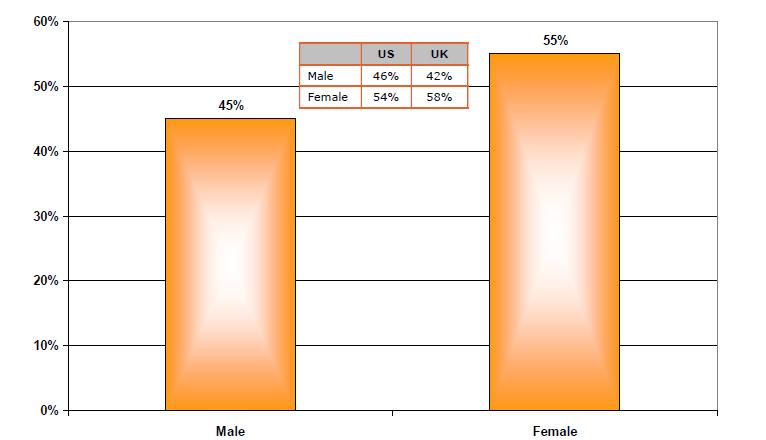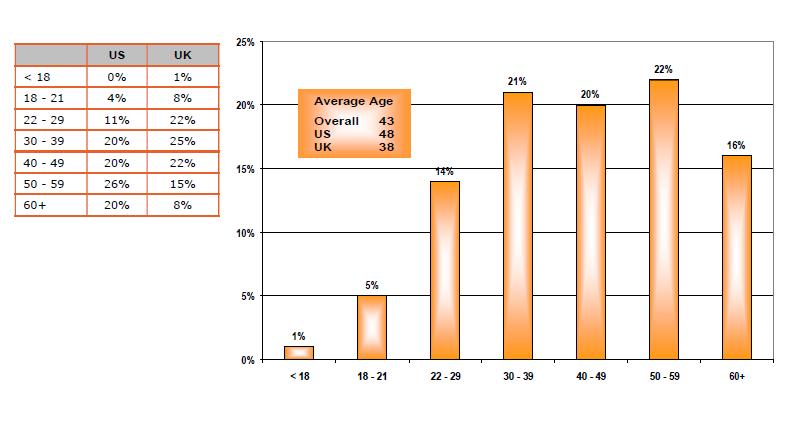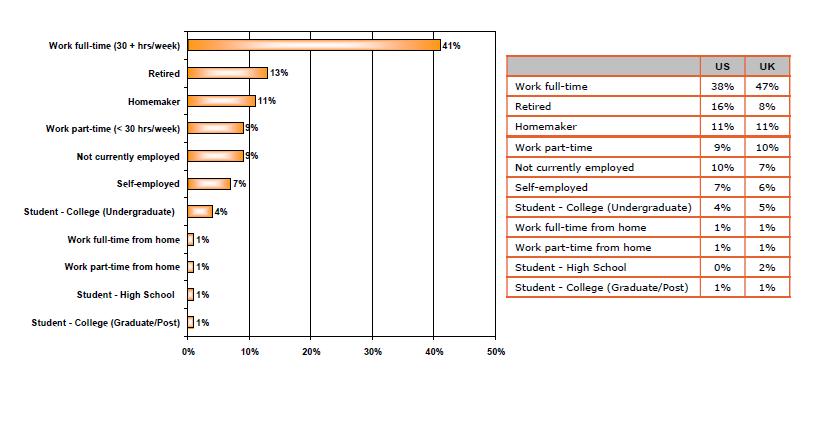 (see the entire report or the press release).
From scarcity to abundance
It is beyond the scope of this post to provide an in-depth explanation of the comprehensive broadening of the video game audience. I will, however, sketch out some of the most likely reasons for the remarkable turn.
The field of games was once somewhat uniform, characterized by many games appealing to pretty much the same target groups (the obese teenage boy). This has fundamentally changed. The breadth and depth of available games is now enormous, catering to a wide array of different tastes and preferences. On important factor has been the move away from hardcore games towards casual games, which make smaller demands on the player regarding time, skills etc. This development was dubbed "A Casual Revolution" by video game researcher, Jesper Juul.
In addition, many newer games are developed primarily with pleasant, social situations in mind; pleasant social situations outside the virtual world of the game. The console Nintendo Wii, and the console games Guitar Hero and Rock Band are all prime examples, that games are no longer just confined to the computer screen. These are games/consoles, where the most important part is playing with your friends in the living room.
I will probably be able to elaborate further on these topics in a future post, so hang on.
But play a game or two in the meantime, please.