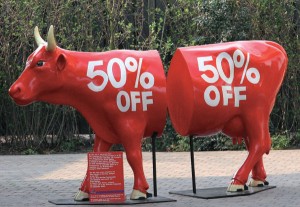 All right, I also love expensive games, but every now and then I stumble upon a bargain on a great game – or a bundle of great games.
Being a video game fan and all, it is hard not to smile when a wonderful time is thrown at me for almost no cost. And with all the pirating going on, buying games just feel a whole lot better.
Just recently, I bought the action RPG Torchlight at Steam for silly four euro. This is almost free, damn it! I am humbled and amazed, that such a polished and rather big game can sell for such a ridiculously low amount (yes, it was on sale, I know, but the regular listing price is 20$, which is also extremely cheap!). The game had me right away, being one of the best Diablo2-inspired hack 'n' slashers I have played. I quickly played through the storyline, yet I am certainly going back (quickly as in ≈15 hours of playtime).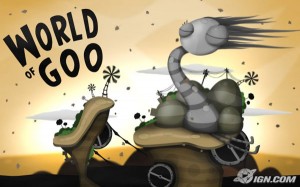 Earlier I have bought several bundles on Steam, often including a number of charming and creative indiegames (e.g. World of Goo, Braid, Blueberry Garden, The Path etc.) at almost incomprehensible prices. Sometimes developers even allow buyers to decide upon the price – e.g.  World of Goo and Crayon Physics Deluxe.
Oh, and just as I write this piece, I bought the great Gobliiins-games at Good Old Games for just $5.99. Is that cool nostalgia or what?
Digital distribution lowers costs
How is all this possible? Well, part of the explanation is clearly digital distribution.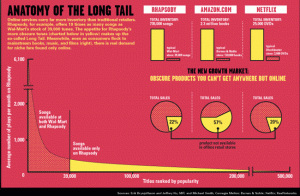 As is made clear by Chris Andersons description of "The Long Tail", digital distribution allows for a much wider selection of available goods, as the costs are radically reduced.
Following this logic, we have certainly seen an explosion of available games, creating a much-appreciated diversity. Thus, we are beyond the "tyranny of the hit", as Anderson dubbed it. We don't all have to play the new blockbuster, be it Modern Warfare 2 or The Sims 3.
With the costs of distribution reduced, it becomes feasible to sell games much, much cheaper than what we know from the traditional PC and console market.
Of course it is still expensive to develop Uncharted 2, and it seems that a lucrative market for these games continues to exist – which is definitely good! Even AAA-titles can be sold digitally at lower prices, though, and we do see this as well.
Services like Steam, Direct2Drive and Good Old Games are selling quite a lot of games – digitally – and very often you can find a bargain at these outlets. All it requires is keeping an eye open (or let others do it for you, e.g. look at Rock Paper Shotguns weekly "Bargain Bucket" or SavyGamer).
Games to the masses!
I believe that most people would actually like playing games, if only they were introduced to appropriate games. Making games more economically available is probably an important component in the ongoing process, where more and more people are playing games.
Whereas buying a game at 60 euro might require some serious thought, dishing out a fifteenth of that is hardly even worth the thought.
What is there not to like?