I keep writing about how I perceive and work with games in education.
If you are new to the field, however, there are far better ways to get up to speed.
Why not listen to the worlds' finest experts across research and practice?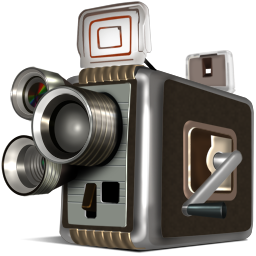 I always try to do that, and now I've attempted to aggregate some of the best videos from around the web & world, where truly inspiring and passionate people are introducing their perspectives on games & learning.
Each video is accompanied by a few of the most relevant links as well as a brief introduction, yet I don't want to take too much focus away from the actual videos; they're what matters in this post.
Sit back, watch 'em all in a row, or come back later.
There's food for thought to keep you going for several days, I suppose.
Enjoy.
If there's one person who really must be considered absolutely central to the field of games and learning, it's James Paul Gee. In "What video games have to teach us about learning and literacy", Gee elaborately examines the principles of games, effectively showing why he perceives "games as learning machines".
Quite recently another prominent figure, Henry Jenkins, did an interview in 1–2–3–4 parts, which covers many of Gee's important ideas.
By writing "How video games help children learn" and leading the Epistemic Games Group, David Williamson Shaffer also positioned himself right in the middle of the field. His main interest seems to lie in creating video games as "powerful contexts for learning".
Here's David in an enlightening conversation with Gee:
Most of the people I mention here can't really be confined to one single category or discipline. This very obviously holds true when talking about Katie Salen. She's a game designer and theorist, co-author of the widely acknowledged game study tome, "Rules of Play".
She's also Executive Director at Institute of Play, where they want to "acti­vate a next gen­er­a­tion of engaged cit­i­zens" by "lever­ag­ing the power of games". Institute of Play is a driving force behind the marvelous, highly innovative and extremely inspiring game-based school "Quest to Learn".
Back when I wrote my own thesis, I read a lot of Kurt Squire's work on Civilization and game based learning in general. I'm also looking forward to reading his upcoming book, "Video Games and Learning: Teaching and Participatory Culture in the Digital Age".
Constance Steinkuehler is studying "massively multiplayer online games (MMOs or virtual worlds) from a learning sciences & new literacy studies perspective". She's got some very fascinating perspectives on how people interact, learn and solve problems in e.g. World of Warcraft. Take a look a some of her current studies; lots of interesting articles to read.
As Steinkuehler, Michelle is also doing a lot of research in and on interaction and learning in World of Warcraft, particularly in relation to "social knowledge construction, persistence, and constructing communities of practice". Michelle is one of a growing number of terrific people, whom I've only met because of Twitter, where we're frequently having inspiring and valuable discussions. The presentation to go with the video is here & here in a commented version.
As I watched Tim enter the conference room on a Segway in Copenhagen last autumn, I knew I was in for a treat. Tim is a spectacular speaker, delivering a slew of ideas and readily available tools for learning, yet what really sets him apart is the incredible passion with which he presents all of this. As his blog title indicates, it's about using "ICT to inspire", which he also does on Twitter.
Learning and Teaching Scotland is doing some really impressive work with games and game based learning, which is often explored at the Consolarium-blog as well. Derek Robertson is a key figure in this, and he's been doing several exciting projects with games, e.g. "Using Dr Kawashima's brain training in primary classrooms". Oh, and he's on Twitter, of course.
Jane McGonigal is not preoccupied with learning per se, yet she does want to save the world, and such a tremendous undertaking can hardly be achieved without including learning. I thus sincerely recommend taking a look at her work, including the recently released book Reality is broken, and following her on Twitter.
To end on a somewhat lighter note, take a look the very entertaining and enlightening "Extra Credits" series. This episode is devoted to "tangential learning", trying to illuminate how playing games can make us more interested in learning more about certain topics.