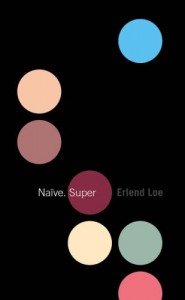 I am not really good with structured approaches, and listing stuff is not really my style.
But I do like Naive. Super. A whole lot, actually. And I am fascinated by all the lists made throughout the book. They are just plain wonderful.
Not that this hilarious book has anything to do with my newfound desire to make lists, though.
It just appeared to me that lists might be helpful in certain situations.
I am currently writing some texts for the Danish education portal EMU, and this made me think about specific genres of video games; "playable poems" and "newsgames" in particular.
Both of these are interesting in that they does not exactly include your typical AAA-title, and that games from these genres are often trying to convey difficult meanings or persuade the player into changing attitude or behaviour. They try to move us, one might argue. Characteristics like these make that kind of games rather relevant and (perhaps) easier to include in educational settings, where it may prove harder to get a firm didactic grip on the entertaining blockbusters.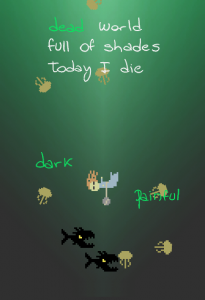 Both genres remain somewhat niche, though, and good examples are not always easy to track down. I often find myself returning to the same "classics", and even finding them anew time and again.
Whereas the first might be a result of scarcity, the latter is just plain stupidity on my side.
Anyway, I am now attempting to make collaborative lists with Google Docs to further explore the two aforementioned genres, map relevant games and build a comprehensive catalogue, which can be used in education – and by whoever finds interest.
I have no rock solid definition here, but think of games which can be considered the equivalent of written poetry, games with an emotional impact and a "poetic feel" to them.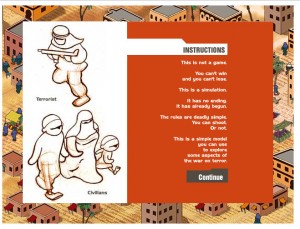 The same goes – no universal definition, but currently trying with this working definition:
"A newsgame is a game made with a purpose beyond pure entertainment; a game where something more is at stake and the game attempts to inform or persuade the player on contemporary topics."
Obviously, both lists are not collaborative as long as I'm the only contributor, so please, feel very free to join in. The results will be accessible for all at all times, but I do remain the administrator, removing unrelated stuff, spam and other crap.
I am just getting started, but the idea is, that every single post should contain a link to the game, links to relevant mentions and a brief description of the game.
I hope you want to play along.