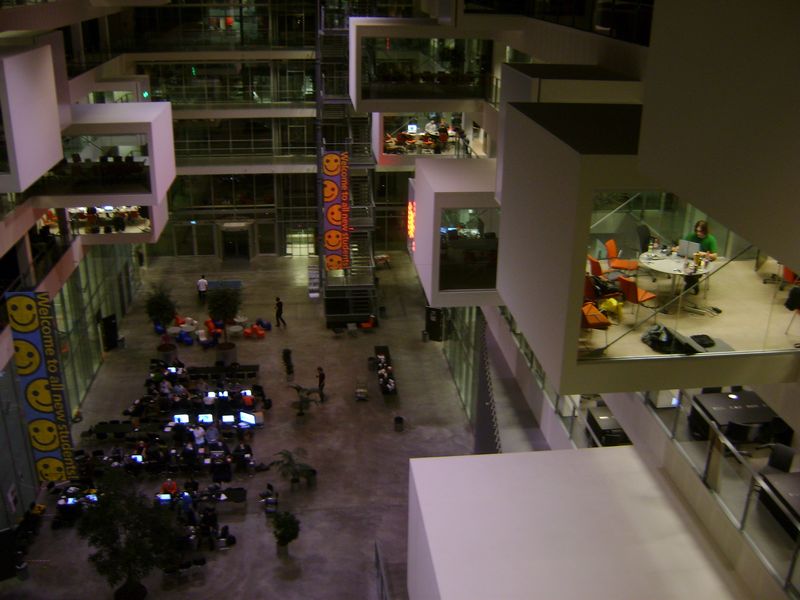 I never stop thinking about the perils and challenges of contemporary education, and the pivotal component of my overall mission is thus contributing to improving education.
How can this be done?
This is a silly question, as it somehow indicates that it can actually be answered.
Obviously, there is no one answer and none of us will probably ever comprehend the true complexity of our intricate system of education in its entirety.
Even so, we should never cease asking hard questions and providing new and creative solutions to the challenges ahead of us, leaving the beaten track without the old and possibly worthless maps of yesteryear.
As I am constantly navigating the intersection between education and video games, I consider looking to games development for inspiration a feasible suggestion.
Some time ago, I read the article "Game Jam Your Studio!" by Blake Rebouche from BioWare Austin. He argues, that doing experimental game jams with your game studio "is so much better than bowling, the normal team exercise everybody does".
Where it is obvious to do gamejams within a games company, the idea of "jamming" may very well be adopted to the area of education.
Looking to the Nordic Game Jam, which is part of the Global Game Jam, we could ask – "why participate in a game jam?" and find the following answer:
And why go through 48 hours of: very little sleep, hard work, great ideas, crunching, problem solving & technical issues? Because a game jam encourages innovation and experimentation. It is one of the vehicles behind the new generation of game developers that can experiment with platforms and game ideas in an intense and yet still informal atmosphere. This is the space where the new generation of talents can be found.

In addition, the game jam is described as being "more like an "idea space" rather than competition, where participants can challenge their skills and ideas", which again indicates the value of these intense and problem-oriented projects.
We need "innovation", "experimentation", "idea spaces", and "challenging skills and ideas" everywhere in society, but perhaps first and foremost in education.
Actually, we need to think of education as an idea space in itself, and as a site of constant experimentation, where we maintain a desire to challenge what we think we know. Think about "education" as a dynamic concept, which never reaches any final stage.
Doing an education jam along the lines of the far more widespread game jams might help us reach upon such an understanding.
It can be done at the level of the individual institution; gather your teachers for an entire weekend of creative experimentation, where all the traditional concepts of education are challenged, and everything is possible. Build a somewhat structured framework, perhaps with a set of "rules and constraints", like most game jams do, and allow groups of teachers to imagine scenarios, build prototypes and concepts and afterwards try them out in class.
Another possibility would be to do a Nordic/Global Education Jam.
Imagine that; summon a large number of dedicated, creative teachers and relevant practitioners, release them from the everyday constraints (if only for 48 hours) and indulge them to work out new experimental solutions.
What's not to like?